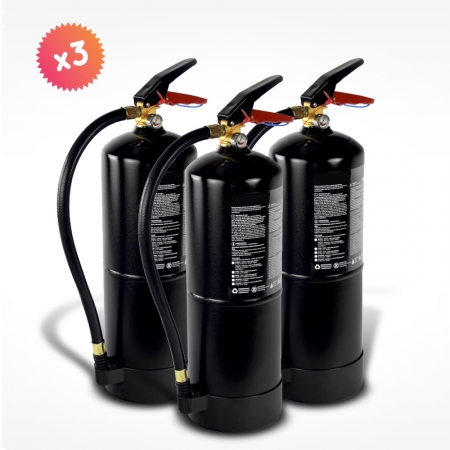 > 3 Color Blasters 4kg
New product
Color Blasters guarantee dazzling effects! Filled with 4 kg of Color People powder, Color Blasters are designed to spray a large crowd with Holi powder. Color Blasters are high-pressure stage effects, allowing Holi powder to be sent up to 6 or 7m.
They are available in 6 colors:
- blue
- purple
- pink
- green
- yellow
- orange

Color Blasters can't be reused and are non-returnable.
• EASY TO WASH: :
Washes off easily with water and a little soap
• ENVIRONMENTALLY FRIENDLY: :
Made from corn starch and food coloring
• KIND TO SKIN: :
Complies with the EU Cosmetics Regulation (EC) No. 1223/2009
• NON EXPLOSIVE: :
German standard VDI 2263 + US standard "NON DUST EXPLOSIVE / OSHA"
• FREE FROM HEAVY METALS: :
Complies with European Standard EN71-3. Ingredients approved by the FDA
(reports on request)
CHOISISSEZ LES COULEURS DE VOTRE PACK :