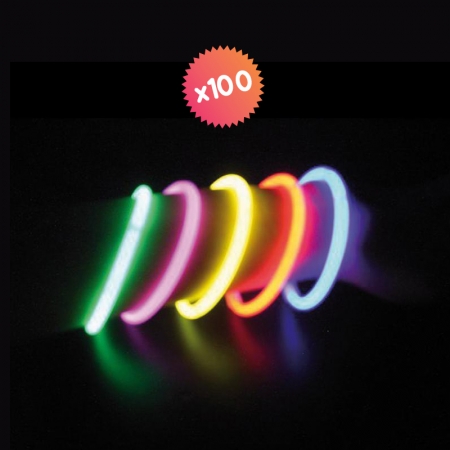 > 100 glow stick light bracelets
New product
Are you looking for goodies for your party? The glowing bracelets are THE goodies par excellence because they are unanimous! Indeed, this accessory is as popular with girls as boys, young and old, so they will suit everyone and always make their small effect.

The effect of these neon bracelets will make sense when these bracelets are illuminated in the dark.

Last but not least, the price! Indeed, the lot of 100 luminous bracelets is sold at a very reasonable price which will allow you to make a sensation without breaking the bank!