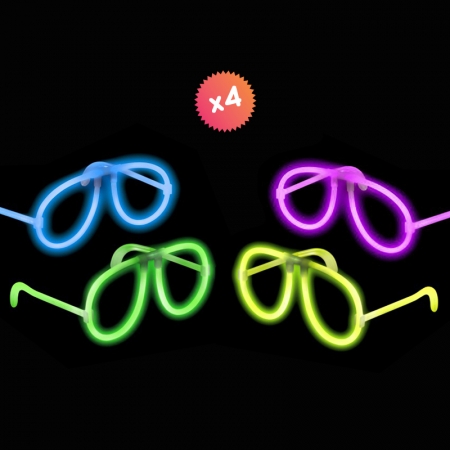 > 4 glowing Glasses
New product
These glowing glasses are great goodies to distribute during your event. Sold in sets of 4, our glasses glow in the dark and will not fail to draw attention to you!

To disguise yourself for a special occasion or simply to have fun with friends, these glasses will have enough to make you have a good time, full of laughs and good mood.

They are one size fits all and the lot consists of an assortment of colors: yellow, blue, pink, green.