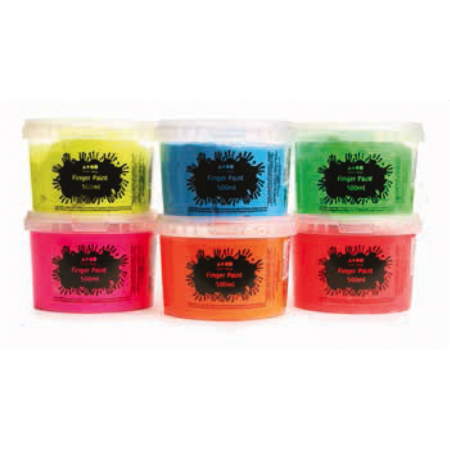 > Finger Neon Paint set for decors
New product
With this fluorescent paint set, you can paint on all types of materials (wood, paper, plastic, cardboard ...) This fluorescent gouache is sold in packs of 6 tubes of 300ml, it reacts to UV light. In each lot you will find:

- a fluorescent blue tube

- a fluorescent green tube

- a fluorescent yellow tube

- a neon pink tube

- a fluorescent red tube

- a fluorescent orange tube

This painting is cleaned with water. This product will therefore satisfy many of your desires, from the simple activity of creative leisure to the decoration of the room. Indeed, if you are looking for a decoration for your event, this gouache will allow you to add as many fluo keys as you want to get an impressive result with very little means!

Although this product is designed for finger application, this paint is not meant to be applied to the body. For fluorescent face and body paints, it's there!
• ALL PAINTGLOW PRODUCTS (MAKEUP AND BODY PAINT) ARE:

- reflective under UV light
- compliant with EU cosmetic standards
- washable with water on skin and clothing
- manufactured in Europe (UK)
- not tested on animals